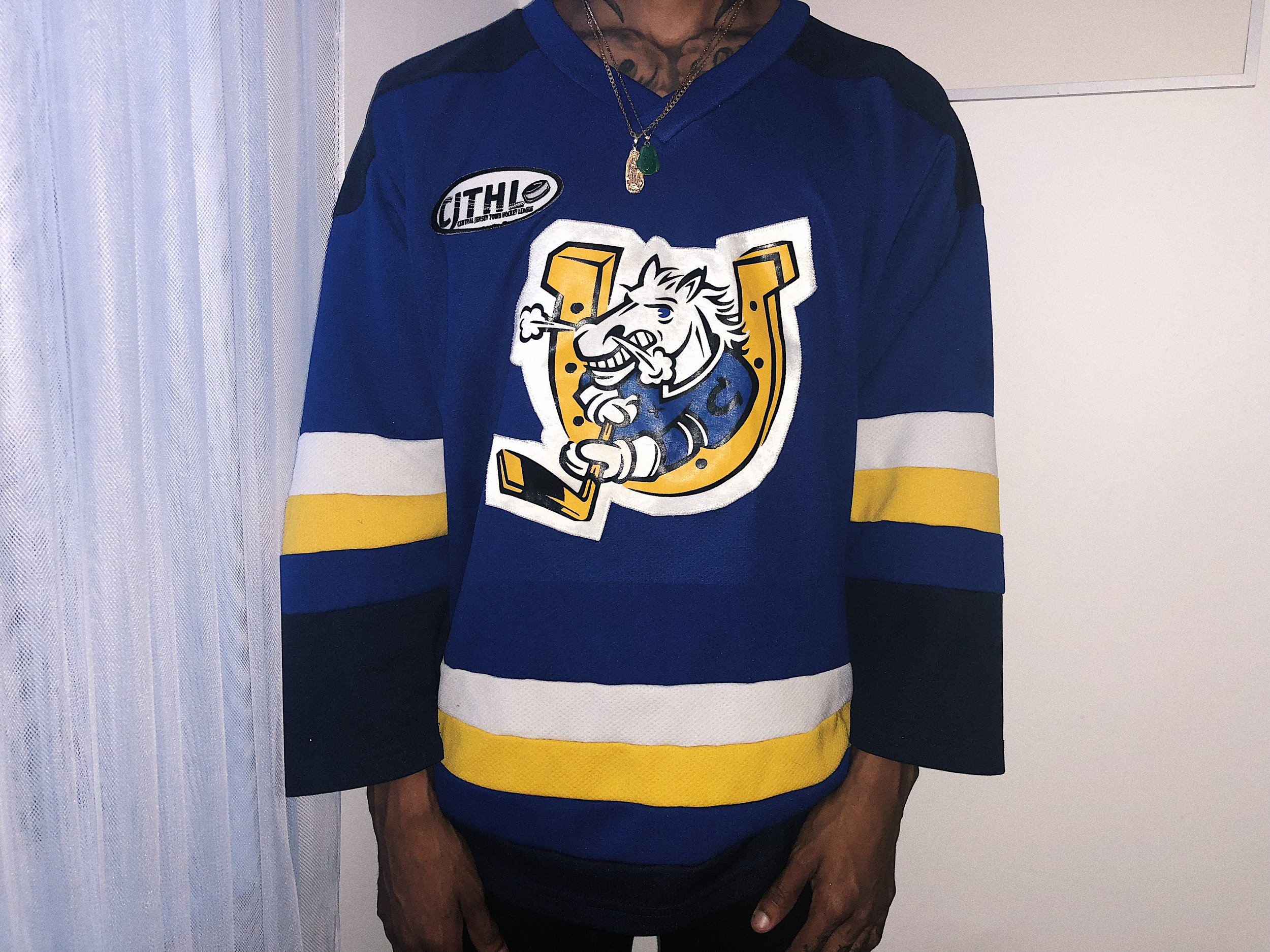 UNISEX HOCKEY JERSEY 03
Ladies or fellas can rock this super cool vintage hockey jersey! Blue with yellow and white details. Some color discoloration on back sleeve, but barely noticeable and can be removed. Graphic at front and back. Fit's like a men's small.
Care Message — Reworked items are unique vintage pieces, which makes them very delicate. Please handle them with love and care. To preserve, wash on delicate settings or by hand. Do not put jerseys in the dryer. Follow any care labels provided on garments.
sold out